Ads by Daily Info: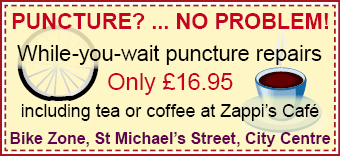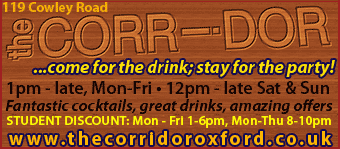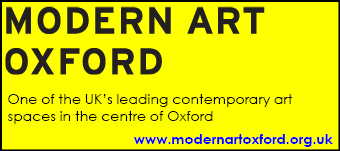 Advertise your special promotions on this page!

Free up to a month, special benefits for £2.50/week. Find out more...

Oxford Offers
We have eaten at this cafe a few times. The food has always been nice, reasonably priced, and the staff are friendly and efficient. It's pleasing to know somewhere that uses fairtrade products and organic milk as we would at home. It's usually busy but not packed which is always a bonus. If you haven't been there it's worth a visit.
Alex (Unverified), 25/02/12
---
I stopped by Mortons today on the way back from a lecture to pick up a baguette for lunch. I was firstly rather unimpressed by the lack of choice - there were around six different pre-made baguettes in the chiller cabinet, but nowhere did I see any evidence to suggest that you could ask for one to be made to order, so I don't know if this is possible or not.

I picked out a Thai red chicken curry baguette, which claimed to be dressed with coconut mayonnaise and fresh coriander. After paying £2.70 for it, which I thought expensive considering the rather disappointing size of the baguette, and being served by a thoroughly unenthusiastic staff member, I made my way back to college.

The baguette was alright; however the 'red Thai curry' sauce barely tasted of anything, and there was no evidence at all of the coconut in the mayonnaise. The greenery was fresh enough, but it wasn't anything like coriander. The bread, while not in great quantity, was very fresh, though.

Overall, then, a bit of a letdown. I tried Mortons because others had told me it was the best sandwich shop in town; but after my purchase today, it will be a while before I return.
WTD (Unverified), 17/11/09
---
This is the largest of the Mortons cafes, and I'd say the nicest. It's got two floors of seating, and is in a lovely higgledy-piggledy old building with nooks and crannies to hide in on a choice of posh squishy sofas or sensible chairs. The food is fresh and good value, the service quick and efficient. The noshing environment is more relaxed than in the Covered Market branch, which is often crammed with punters. I've managed to get a seat with my companions after no wait both times I've eaten at this one - and didn't feel at all that I was being hurried along. Probably benefits from being slightly hidden away down some stairs off New Inn Hall Street rather than on a main shopping/tourist drag. Recommended.
Su Jordan (DI Reviewer), 12/06/06
---