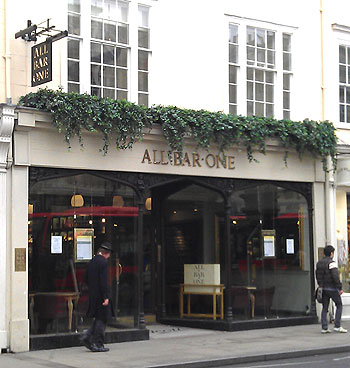 Stylish in a clean, chain bar kind of way. Large enough to mean there is nearly always somewhere to sit down. Former premises of Russell Acott - instruments and sheet music sales, 1894-1999 - as the tiled mosaic on the doorway floor testifies.
Opening hours: Mon - Thu: 11am - 11pm; Fri - Sat: 11am - 12am; Sun: 11am - 10:30pm. Wheelchair friendly.
Next events at All Bar One
Cuisine: Modern British / European.
Food served & There are sofas