This year May Day falls on a Monday
The annual May Day celebrations are an incredibly strong tradition in Oxford, involving rising early (or staying up all night) to hear the choir sing from Magdalen tower, Morris dancing, folk music, May balls, sumptuous breakfasts and of course, 6am pub openings, in a rather joyful community event which attracted 25,000 people in 2016.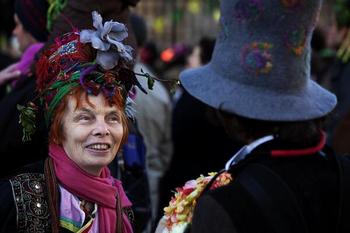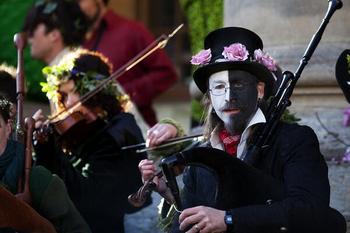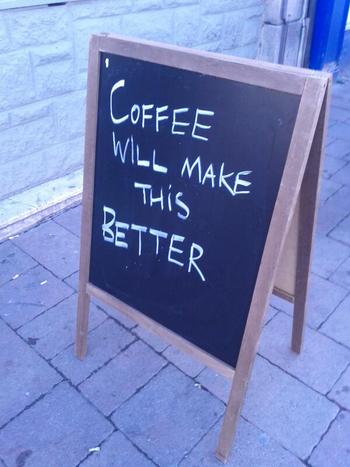 6.00am Singing
You can safely assume that this bit of May Day will stay the same year in, year out. The Magdalen College choir will sing the 7 minute long Hymnus Eucharisticus from the Great Tower as the sun comes up at 6.00am, followed by bells-a-ringing for 20 minutes or so.
Bridge & Traffic
Magdalen Bridge will be open to pedestrians and closed to drivers this year, and it's worth getting near the bridge around 5.00am as it gets very busy from quite early on.
The bridge will be closed to drivers from 3.00am and reopen as soon as revellers have vacated the premises, which should be around 9.00am.
Oxford City Council have advised that the following road closures will be in place from 3am to 9am on the 1st May:
Road Closure inc. bicycles: A420 High Street - from The Plain to West of junction with King Edward St.
Road Closure: Longwall Street - from junction with High St to Holywell St.
Road Closure: Rose Lane
Road Closure: Merton Street - Junction with High Street. Entry and exit via King Edward St.
Road Closure: Queen's Lane - Junction with High Street

Check the Oxford Bus Company and Stagecoach websites for service updates on the buses they will have to reroute to avoid Magdalen Bridge, generally these divert towards Iffley Road – Donnington Bridge – Abingdon Road.

For alternative driving/walking/cycling routes between East Oxford and the city centre, try:
Travelling via Donnington Bridge & Abingdon Road
Follow the river (on foot/bike) from Donnington to Folly Bridge and then into town
Going along Marston Road - Marston Ferry Road - Banbury Road

Messages of friendship written on sunshine creations will be passed out on Magdalen Bridge on May Morning. How to add your message to this lovely idea.
Morris Dancing
Oxford City Morris Men and Oxford University Morris Men will dance alongside other local sides including Eynsham Morris on May morning.

The groups will collect the crowds at Magdalen Bridge after the choir have finished up, and process down High Street, beginning dancing, as usual, in Radcliffe Square between the University Church and the Camera at about 6.15am. After that the dancing will continue at various points around the city (interrupted by breakfast) including outside the White Horse on Broad Street and near the Martyr's Memorial on St Giles. Other sides are likely to be found elsewhere in the city as well. The dancers may then migrate as in previous years to North Parade for more dancing, music, singing etc. from around midday, until exhaustion (or beer) gets the better of them.
Over in Jericho, the Headington Quarry Morris Dancers will dancing well-known Morris dances (Morris and Rapper) outside the Anchor in Jericho from 6.15am.
If you want to know more about Morris dancing (and so you should!) then, of course, we have got a handy page to explain this traditional form of dance just here.
Music
If you fancy something a bit more lively after the choir then head to the steps of the Clarendon Building on Broad Street for 6.15am to hear the now-traditional (since 2004!) Whirly Band. This green-clad gang of Oxford's finest pipers, drummers, fiddlers, squeezebox players and assorted folkies will be welcoming May in with Rough Music that's old as the hills and as fresh as spring. Come shake yer bones and remember you're alive!

Sol Samba will be parading down the High after the Morris Men, to meet up with Horns of Plenty at the corner of High Street and Queen's Lane for a very quick jam session. The Horns are expected to decamp to Radcliffe Square after that, while Sol Samba will parade on a bit further (depending on the crowd and the weather).

Check out the wonderful www.maymorning.co.uk for a thorough overview of Oxford's May traditions including information about where to find all sorts of musical fun throughout the morning.
Up the May!
May Eve
Part of the fun of May Morning can be staying up the night before. We've gathered here some of the different events happening around the city so you can start your May Day celebrations the night before the morning after. Take a look on the side of the page for a few of our favourites, or alternatively just wander round Port Meadow and find a bonfire, if you don't have a ticket to a ball.
May Morning Breakfast
When?
Where and what? (E = east of Magdalen Bridge, W = west of the bridge)
Are you doing something interesting for May Eve / May Day? Or have we missed off something you know about? List it online instantly and free by clicking HERE or emailing the details to: info@dailyinfo.co.uk
See the City Council's official May Morning website here
Thanks to Lyon Photography and Andrew Ogilvy for the sublime photography.