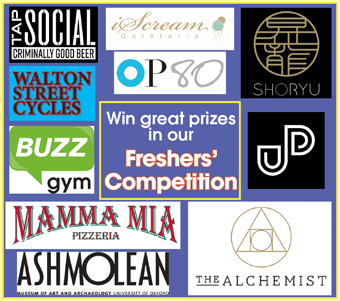 What do I have to do?
Be a Fresher at a higher education establishment in Oxford, and tell us what you want to win!
What do I win?
There are a huge number of prizes to choose from, including food and drink, gym membership, and tickets to theatre, cinema and exhibitions.
Closing date: midday, Monday 15th October 2018
To enter, click here
Past Competitions