Your one-stop guide to staying, living and working in the historic city of Oxford
Find things to see and do, check what's on at theatres and museums, find jobs and accommodation, search for restaurants, essential sightseeing and attractions recommended by the people who live here. A comprehensive locally-run resource for townsfolk, students, visitors and tourists, packed with events, reviews, articles, cartoons, and much more.

This week Emma and Anaïs discuss dinosaurs, politics and the film industry in the Oxcast. With International Women's Day on 8 March we cover several events marking the occasion, as well as dance, theatre and comedy in Oxford over the next 7 days. Listen also to the Oxcast Extra for our interviews with Zahra Tehrani (Young Women's Music Project, Womanity) and photographer Marc West.

top of page · something missing / out-of-date? Tell us here! · mobile version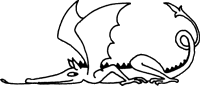 Place Ad
List Event
Mobile
Site Map
FAQ

Log In
Accommodation · Jobs · What's On · Sales & Wanted Oxford Guide · Food · Maps
Services · Tuition · Reviews · Cookies & Privacy · Contact Us · Terms and Conditions

© Daily Information Ltd. 1964-2015