Not long til May Day! Plan your May Eve revelry and May Morning breakfast with out handy guide.
Happy Easter!
You can listen to our
Oxcast
for a run down of the best things to do either side of and during the Bank Holiday weekend. Listen and find out where you can meet some birds (of prey) over a pint, build yourself a tiny canoe or watch testosterone fuelled tap dance.
Seeking Easter fun, games & goodies? Wolvercote Farmers Market is holding a special Easter Market this Easter Sunday - go along to meet the lambs and chicks, try the lucky draw or buy some Simnel Cake. Details here.

top of page · something missing / out-of-date? Tell us here! · mobile version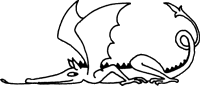 Place Ad
List Event
Mobile
Site Map
FAQ

Log In
Accommodation · Jobs · What's On · Sales & Wanted Oxford Guide · Food · Maps
Services · Tuition · Reviews · Cookies & Privacy · Contact Us · Terms and Conditions

© Daily Information Ltd. 1964-2014