Daily Info's past and present Features and a marvellous miscellany of curious Reviews.

Cinema, Theatre, Music and Exhibition reviews, and reviews of Oxford restaurants and Oxford pubs are stored separately: see Reviews Index.
What's On in Oxford today? Click here to find out!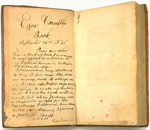 Ongoing
Daunt Books - all the reasons you should visit Summertown's new bookshop.
Folk Sessions In and Around Oxford Where, when, what and how!
Torpids What the heck are they?!(Clue: it involves rowing)
Punting That most Oxbridge of summer pastimes. Here's all you need to know (including boathouse rates and contact info)
Oxford Open Doors Oxford's famous venues and curious hideaways offer special tours behind the scenes every September.
Visiting Oxford - things to do Some suggestions by Oxford-dwellers.
Life Without Gluten A guide to living (particularly but not exclusively in Oxford) gluten-free.
Kebab Vans in Oxford A guide and reviews.
All Day Breakfasts in Oxford A brief survey.
Body Piercing in Oxford Where to go - and where to avoid
Taxi and cab firms in Oxford Leave feedback or read about others' experiences
Interviews with the Stars by Daily Info's own intrepid Film Correspondent, Glenn Watson
Oxford Pub Quizzes Daily Info's Guide
Gloucester Green Farmers' Market Lovely local produce
Cotswold Wildlife Park A local day out.
Oxford Handyman Recommendations Leave feedback or read about others' experiences
Oxford Service Reviews Leave feedback or read about others' experiences
2020
In Praise of Hands - a creative collaboration between artist Naoko Matsubara and poet Penny Boxall. Never-before-published woodcuts and poems to celebrate the art of the human hand.
Oxford Z-A - 1000 Years of History in 26 Letters A collaboration between comedian and writer Richard O. Smith and illustrator Korky Paul
What To Do in Oxford: an imagination tour by Alex Kerr
2018
White Lies Deadly Lies, a twisty crime novel set in and around Oxford, from local author Peter Tickler
2015
Alice's Day 150 years of Alice in Wonderland being celebrated in and around Oxford, 4th July
May Eve and May Day What's on and where to get breakfast on 1st May
Easter in Oxford includes an excellent Bunny's Battle game, 3rd - 6th April

Oxford Literary Festival Various venues and speakers, 21st - 28th March
Guide to St Patrick's Day Best places to celebrate St Patrick's Day, 17th March
Oxford's International Women's Festival 26th annual event, Broad Street, 28th February - 14th March
Pro-Valentine's Day Competition 2015 Others share their best Valentine's day to win chocolate and wine
Anti-Valentine's Day Competition 2015 People share their worst Valentine's day experiences to win hot dogs and cocktails
Daily Info's Valentine's Day Love Message Board Love is in the air here at the Daily Info...
Sharron Kraus' latest album, Friends and Enemies; Lovers and Strangers
2014
Jabujicaba by Rosa da Silva, an adventure story about saving the Rainforest.
The Still Life by Martin Pevsner, set in an Oxford museum.
Publishing and the Advancement of Science by Michael Rodgers. Why are some popular science books so successful?
2013
The Arrow of Sherwood by Lauren Johnson. A retelling of the Robin Hood legend, rich with historical detail.
2012
The Subtle Thief Of Youth by DJ Wiseman. Death comes to a sleepy Cotswold Village in local author Wiseman's second novel.
Taste Of Another Country Daily Info has a foreign holiday without leaving Oxford, sampling exotic food and different languages on Cowley Road and St Clements
Religion for Atheists by Alain de Botton Anne-Marie Mascaro reviews de Botton's book which advocates cherry-picking from different religions.
The Big One: Walton Street Cycles Demo Day 2012 Try out Orange & Kona mountain bikes at Aston Bike Park, Bucks.
Oxford Tube: An Illustrated History Malcolm Crowe's book celebtrates the first 25 years of the Oxford to London bus.
Can't Buy Her Love Celebrate Mother's Day 2012 in style, but without breaking the bank.
Keep Calm And Cast On Knit, swap yarns and help raise funds for a Birthing Centre in Haiti.
The Canal and River Trust The proposed new body to manage the UK's Inland Waterays - including the Oxford Canal: what is happening, when and to whom?
2011
Spooky Film Competition! Win tickets to see scary films in Oxford Castle, which might add a few ghosts of its own.
Oxford Food Festival Competition! Win tickets to the festival in South Park, over 27th - 29th August. Add a tasty touch to your Bank Holiday weekend!
Fiesta In The Park & Cowley Road Carnival 2011 Saturday fundraiser and Sunday carnival, South Park, Sat 2nd - Sun 3rd July
A Habit of Dying novel in local setting by author D J Wiseman.
The Sunday Times Oxford Literary Festival 2011 - Sat 2nd - Sun 10th April 2011: 500+ events on a literary theme.
Conversations with the Earth Community Festival Old Bookbinders', East Oxford, March 2011
Paranormal Oxford Ghost stories collected by Ross Andrews
Oxford Fashion Week In pictures, reports and reviews
Divinity Road Daily Info interviews Oxford writer Martin Pevsner about his impressive first novel
Love Loaves Breadmaking Workshops In Wolvercote. Alison Boulton investigates...
Novel Writing Courses and Workshops With Megan Kerr
2010
Oxford Student Pranks: A history of mischief and mayhem - a history of student misbehaviour by Richard O. Smith (October)
Orangutans and the Palm Oil Problem - Why they're in trouble and what we can do about it.
Oxford May Music Festival 2010 - Wed April 28th - Mon May 3rd 2010: interesting fusion festival of classical music concerts and scientific lectures, based at the Holywell Music Room.
Morris dancing A guide to the enormous variety of morris sides and traditions to be seen around Oxfordshire.
Oxford Folk Festival 2010 - Fri 16th - Sun 18th April 2010: gigs, dancing, workshops and more gigs, based at the Town Hall.
Oxford Jazz Festival 2010 - 1st - 4th April 2010: Jazz events in unusual venues - the Bodleian, the Ashmolean cellar and more.
Oxfringe 2010 - Wed March 24th - Sun April 11th 2010: music, literature, comedy & theatre events in this year's bigger, faster, shinier Oxford Fringe Festival.
The Sunday Times Oxford Literary Festival - Sat March 20th - Sun March 28th 2010: hundreds of events on a literary theme.
Oxford University Film Festival - Mon March 1st - Fri March 5th 2010 (7th Week): a celebration of student film-making, plus talks and lots of champagne.
Human Rights Film Festival - Fri 26th February - Fri 5th March 2010: films on the subject of Human Rights worldwide, organised by Masters students at Oxford Brookes.
Valentine's Day Treats! - Poetry Competitions, captions and announcements - go crazy!
2009
Songs From The Other Side Of The Wall - a review of Dan Holloway's debut novel, a tale of love and music in post-communist Hungary (November)
Ashmolean Museum Reopens - Daily Info's preview of the face-lifted museum.
Pumpkin Pie Recipe - The real business of Hallowe'en.
Indigo - Beautiful ethical and fair trade goods on the Cowley Road. Formerly Saree
Cornerstone Arts Centre - Didcot's relatively new sparkly arts centre.
Queering The Square - Queer Historian and Brookes student Ross Brooks reading Oscar Wilde on Trafalgar Square's Fourth Plinth
Oxfordshire Eco-buildings Open Days Across Oxfordshire, mid September, annually
Oxford United: The Complete Record - Martin Brodetsky's book of facts and figures for Oxford United fans (August)
Truck Festival 2009 - Previews of some favourite bands
Overfishing - Fish to buy and fish to boycott. What's going on and what you can do about it.
Blenheim Palace, winners of the HHA Garden of the Year Award 2008 - Daily Info attended the Award ceremony, and bring you a short film of the event, and the winning gardens (May)
The Promise Of String Cells: Strings Attached - a lecture by Professor Peter Baude, as part of May Music Festival of Science and Music (30th April)
Blood on the Cowley Road - a review of Peter Tickler's debut crime novel (May)
Oxfordshire Place Names - Anthony Poulton-Smith's reference work, reviewed (May)
National Vegetarian Week - Mon 18th May - Sun 24th May 2009
Oxford Jazz Festival - Thu April 9th - Sun April 12th 2009
Sunday Times Oxford Literary Festival - Sun March 29th - Sun April 5th 2009
Oxfringe Festival - Wed April 1st - Mon April 13th 2009
Bloomin' Chic Mothers' Day Poetry Competition - Send us mother-themed verse for a chance to win a fabulous £50 bouquet from Bloomin' Chic
Happy Birthday New Theatre - In honour of The New Theatre's 75th Birthday, here's some highlights of its history
How to Make Pancakes (and why) - A slightly decadent recipe with flour, and a surprisingly good gluten/dairy-free one.
Oxford Ice Rink - A cool place to be!
Valentine's Day Poetry Competition - Submit your smoothest Italianate rhymes for a chance to win a table for two at Fratelli's!
Anti-Valentine's Day Poetry Competition - Vent your Valentine's Day venom in verse for a chance to win a table for four at the Big Bang!
2008
The Prophecy Of Kinnaird - a novel by local author Cassandra Bellingham (December).
South Park Fireworks Display Central Oxford's largest classic display Saturday 8th November, organised by Oxford Round Table.
Fireworks Poetry Competition Submit a poem for a chance to win free tickets to the Round Table Fireworks display in South Park (October/November).
A Man Like Any Other - The Priest's Tale A review of Mary Cavanagh's new book (September).
Oxfordshire Eco-Homes Open Days: 11-14 Sept. 19 homes invite public to see, experience, and share the techniques and vision of eco-renovation.
Psalm 119 A review of Heather McRobie's book.
North Wall Arts Centre and its Summer Festival 2008 Music, comedy and theatre, 2nd - 12th July and beyond.
Wakestock 2008 A watersports and music festival at Blenheim Palace 26th - 29th June. Daily Info interviews founder Mark Durstan.
Eccentric Oxford Walking Tour Mobile tour revealing eccentric characters throughout the last 900 years of Oxford's history
The many lives of The Regal The "Old Lady of Cowley Road" is back.
Jackie Chan visits Oxford Jackie Chan talks about his film and charity work, 23rd May at the Sheldonian.
WOOD Festival 2008 A new eco-festival at Braziers Park 16 - 18 May 2008.
Dancesport Varsity Match Oxford hosts the 35th annual ballroom dancing Varsity Match.
Oxon Ideal Green Homes Show: Learn about 'ecovation' at Oxford Town Hall on Thurs April 17 2008.
Everything You Ever Wanted to Know About Sheep But Were Afraid To Ask: Daily Info takes a look at sheep farming in the UK & the choices facing the modern consumer
Sunday Times Oxford Literary Festival 2008 (31 March - 6 April 2008)
The Kite Runner A review of Khaled Hosseini's book, now a feature film.
Oxfringe Festival 2008 (29 March - 6 April 2008)
Daily Info's Anti-Valentine's Day Poetry Competition (Jan 2008)
Oxford Amnesty Lectures 2008: Religion and Human Rights (Jan - Feb 2008)
Cuban Thursdays Cuban-style Salsa classes.
Swap Shops Big free exchange marts in Oxfordshire - keep your unwanted goods out of landfill!
2007
Alkalark portable water device What is it?
Anti-Valentine's Day Poetry Competition (Jan - Feb) Venomous verse submitted to Daily Info.
Aqueous Poetry Competition (August) Daily Info's users commemorate the floods.
The Battle Hymn Of The Republicans by Robert Segarra (reviewed June).
The Crowded Bed by Mary Cavanagh (reviewed February).
Great British Cheese Festival (29 & 30 September) Confessions of over-indulgence.
Jesus: a Sufi Perspective (Day school, December)
The Last Hurrah by Des Molloy (September)
Mr Hitchcock by Quentin Falk (reviewed June)
Oxford Amnesty Lectures 2007: Incarceration and Human Rights (Jan - Feb)
Oxford School Of Martial Arts Skipping Workshop (March)
Oxfringe: Literary Festival Fringe (March)
Skins by Gavin Watson (September)
Sunday Times Oxford Literary Festival 2007 (20 - 25 March)
The Trinity Serial (Trinity Term)
Valentine's Day Poetry Competition (Jan - Feb)
Work For Four Hands (January)
2006
AMG takes over the Zodiac (December) Over a year later - how has it changed?
Anti-Valentine's Day Poetry Competition (February) Daily Info collects twisted verse.
Love and Fish - Valentine's Day Haiku Competition (February) Daily Info collects fishy haiku.
Ashmolean Gallery Talks (February)
Autumn Poetry Competition (Oct - Nov)
Bus Stop Poems (September)
Cranio-Sacral Therapy (June)
Gloucester Green Farmers' Market (Aug) Daily Info's Guide.
Headington Hill Park (March) 10 reasons to go there.
The Joke's Over By Ralph Steadman (November)
The Nail (October)
Oxford Amnesty Lectures 2006 (Jan)
Oxford Castle: Unlocked! (October)
Oxfordshire Crime Books Feature (June)
The Oxford Story (January)
The Sixpenny Debt and Other Stories (September)
The Venice Apartment and Other Stories (June)
2005
Anti-Valentine's Day Poetry Competition (February) The first anti-Valentine's Day Poetry competition.
Bodysense Gym, Oxford Hotel (June)
Eights (May)
Fit Kit Beauty Salon (September)
Harry Potter and the Half-Blood Prince (July)
Martial Arts: Tiger Kung Fu Class (October)
Mindfold Relaxation Mask (November)
Nice Cup of Tea and a Sit Down (September)
Oxford Amnesty Lectures 2005 (February)
Oxford Sightseeing/Guide Friday Oxford Bus Tours (March)
University of Oxford Botanic Garden (July)
Urban Myth Club Interview By Alistair Power
2004
Daily Info's New Oxford Map (February)
The Eternal Child: how evolution has made children of us all by Clive Bromhall
Fitness Kickboxing Classes (January)
Hammer & Tongue Poetry Slam At the Zodiac (September)
The House of the Eagle Duncan Sprott
A Married Woman Manju Kapur
The Possible Origins of Daily Information By Mr John Rose
Willows Leisure Club (February)
Yvette Best's Acupressure Massage (June)
2003
A Fool's Paradise of Buses and Bollards Rowan Atkinson on the Oxfordshire County Council's Pedestrianisation of the city centre
The Cheeky Guide to Oxford 2003
Her Name Was Lola Russell Hoban
Our Lady of the Forest David Guterson
Richard O'Brien Interview Prior to Oxford screening of Rocky Horror Picture Show in aid of Wallness Children's Charity.
2002
Blackwell's Forum on Globalisation (May)
2001
First Allstars Poetry Slam (March)
Three Poets: Heaney, Paulin, O'Donoghue (March)
Kickboxing classes (January)
2000
The Cheeky Guide to Oxford 2000
Martin Amis @ the Oxford Union (May)
Oxford: A Literary and Cultural Companion Horan
Russian Fairytale Delicatessen (December)
Take a B-R-E-A-T-H-E-R! Short walks South of Oxford within easy reach by Bus
Wine Tasting with Matthew Jukes (Aug)
1999
Harry Potter and The Prisoner of Azkaban
Mahogany Hair Show (February)