This Thursday, 17 April 2008, Oxford Town Hall hosts Oxfordshire's first ever Ideal Green Homes Show. 'Ecovation' is the theme of the event, which aims to matchmake homeowners keen to 'eco-renovate' their homes with architects, materials suppliers and advisors. Successful local ecovators will also be on hand to divulge their own tips and tricks and tell the stories of their improvement projects.

What is ecovation?

Eco-renovation. If you're lucky enough to own your own house and would like to save money by substantially lowering your energy bills, improve your home and help the environment at the same time, the Green Homes Show can show you how. Some local ecovators have achieved an 80% reduction in their home energy usage - on Thursday evening they'll tell you how they did it.

Do I have to wear a hair shirt?!

Far from being all about twigs, straw and candles, ecovations employ ultra-modern technologies - and going green doesn't mean sacrificing aesthetic values. Nor does it have to be ultra-expensive: many materials can be sourced from your local builder's merchant. And the green house needn't look challengingly 'different'; most eco-buildings nestle unobtrusively in their residential settings such that the passer-by wouldn't even notice them. Did you know that there's a straw bale building on Manzil Way in east Oxford, a house with solar collectors and a Thames water heat pump on Osney Island and a house with solar panels and condensing boiler in Summertown? Well, you do now! Alternatively, perhaps you were inspired by woodsman Ben Law's self-build house on C4's Grand Designs, or you've always dreamed of a low-impact lifestyle: a patch of land with a straw bale house with sheep's wool insulation, composting loo, solar shower and a reed bed filtration system for your waste ('grey') water. Find out how to get started with any or all of these projects here. Who knows, take your eco-house project far enough and you could end up selling the energy you generate back to the National Grid!

Why is this event happening here now?

Oxford and its surrounding area has a high concentration of well-known, flagship 'Green House' projects. On 24 and 25 November 2007, 18 of them – ranging from a garden office and a former council house to a 17th century cottage in a conservation area and a listed Regency villa - opened their doors to the public for the first ever Eco-house Open Days. This was Britain's largest ever green house open day event, with over 1,000 visitors turning up, and it's hoped that it will provide a model for similar future regional/national events. The Ideal Green Homes Show follows up the open days with a condensed version: an evening packed with info and situated under one accessible, city-centre roof.

The ecovation project is the brainchild of COIN, the Oxford-based Climate Outreach and Information Network. COIN holds regular speaker events and meetings to generate and encourage local interest in taking practical, personal action on climate change issues. Also supporting and/or involved in the show are ClimateXchange, the Sustainable Energy Academy, Mid Counties Co-Op, Thames Valley Energy, Thames Valley Energy Advice Centre and Oxford City Council. Find out more about all of them on the ecovation website.

What can I expect to find in the Town Hall on Thursday?

Nearly 20 stallholders – from solar hot water system installers to rainwater management systems providers and financial advisors to help you manage payment for your new improvements – will be on hand to answer your questions. And from 6.15-7pm and 8.15-9pm there will be presentations on local ecovation projects, including

Church Cottage: Renovation with advanced eco materials including leica-lime (floor insulation), sheep's wool insulation, reed board insulation and an energy efficient wall heating system.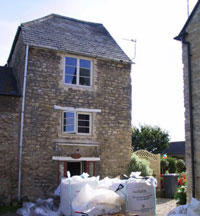 Lower Watts House: Many features and super insulation help this 1993 new build house use one quarter of the energy of a standard home of this size.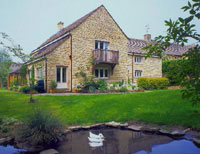 Countryside Cottage: 17th century cottage in conservation area with wood boiler; breathable eco-insulation systems; underfloor heating; thermal mass to store heat; solar panels; and advanced eco materials.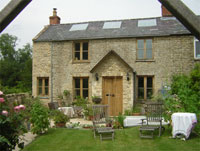 Terraced Edwardian house: With multiple renovation strategies for warmth, comfort and a 50% reduction in CO2 emissions.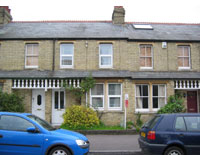 The Ideal Home Show at London's Earls Court celebrated its 100th birthday this year with the theme of innovation in the house and garden. If you didn't make it there, Oxon's first ever Ideal Green Homes Show offers you a chance to pick up some tips for inspirational home innovations that will make a difference to the wider world too.