Daily Info is 50!Check out our first ever printed sheet, and the 50th anniversary edition, and see how we've grown!
Read Daily Info: A History by Emma Pearson.
New Year Planners are here! Do you want to plan 2014-2015? Email us your postal address, and we'll send you a planner, free in Oxfordshire. Need lots of planners for your office/organisation? Free delivery within the ring road.

Listen to the Oxcast! Probably everything you need to know about anime films, as well as gigs, theatre, comedy and talks.

top of page · something missing / out-of-date? Tell us here! · mobile version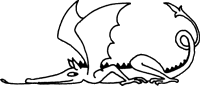 Place Ad
List Event
Mobile
Site Map
FAQ

Log In
Accommodation · Jobs · What's On · Sales & Wanted Oxford Guide · Food · Maps
Services · Tuition · Reviews · Cookies & Privacy · Contact Us · Terms and Conditions

© Daily Information Ltd. 1964-2014