Your one-stop guide to staying, living and working in the historic city of Oxford
Find things to see and do, check what's on at theatres and museums, find jobs and accommodation, search for restaurants, essential sightseeing and attractions recommended by the people who live here. A comprehensive locally-run resource for townsfolk, students, visitors and tourists, packed with events, reviews, articles, cartoons, and much more.
In this week's Oxcast Katy tests the team on their 1920s slang, Orla tells us about Bitten Street's Oxtober Fest and Michael gets excited about Blake Remixed. Also, Katy chats to comedian/copper Alfie Moore about the similarities between policing and comedy.


top of page · something missing / out-of-date? Tell us here! · mobile version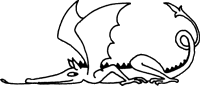 Place Ad
List Event
Mobile
Site Map
FAQ

Log In
Accommodation · Jobs · What's On · Sales & Wanted Oxford Guide · Food · Maps
Services · Tuition · Reviews · Cookies & Privacy · Contact Us · Terms and Conditions

© Daily Information Ltd. 1964-2015