The extraordinary Oxford Drama Wardrobe URGENTLY needs a new home & people to help move and catalogue it. Can you help? More info and video here.
New Year Planners are here! Do you want to plan 2014-2015? Email us your postal address, and we'll send you a planner, free in Oxfordshire. Need lots of planners for your office/organisation? Free delivery within the ring road.
Want your planner in a different format? We have printable and embeddable Google Calendars here.

Listen to the Oxcast not just one, but three book-to-stage adaptations, as well as updates on the Photography Festival and lots more events in Oxford this week.

top of page · something missing / out-of-date? Tell us here! · mobile version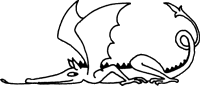 Place Ad
List Event
Mobile
Site Map
FAQ

Log In
Accommodation · Jobs · What's On · Sales & Wanted Oxford Guide · Food · Maps
Services · Tuition · Reviews · Cookies & Privacy · Contact Us · Terms and Conditions

© Daily Information Ltd. 1964-2014