The extraordinary Oxford Drama Wardrobe URGENTLY needs a new home & people to help move and catalogue it. Can you help? More info and video here.
Listen to the Oxcast to hear about the Open Doors weekend, verbatim theatre and Propaganda's move to Wahoo amongst films, music and fundraising events. All happening in and around Oxford this week.
New Year Planners are here! Do you want to plan 2014-2015? Email us your postal address, and we'll send you a planner, free in Oxfordshire. Need lots of planners for your office/organisation? Free delivery within the ring road.
Want your planner in a different format? We have printable and embeddable Google Calendars here.
Are you a Fresher? Enter our Freshers' Competition! Loads of fab prizes, and open to Freshers of any of the Oxford Universities.

top of page · something missing / out-of-date? Tell us here! · mobile version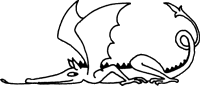 Place Ad
List Event
Mobile
Site Map
FAQ

Log In
Accommodation · Jobs · What's On · Sales & Wanted Oxford Guide · Food · Maps
Services · Tuition · Reviews · Cookies & Privacy · Contact Us · Terms and Conditions

© Daily Information Ltd. 1964-2014