Not long til May Day! Plan your May Eve revelry and May Morning breakfast with out handy guide.
Happy St. George's Day!
What a packed week - World Book Day, Oxford Folk Festival, two dramatic Verdi productions and the chance to see England's finest male glamour act! Something for everyone, surely? You can listen to our
Oxcast
to pick a choice event from the cornucopia of delights which graces the City this week.

top of page · something missing / out-of-date? Tell us here! · mobile version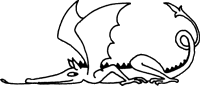 Place Ad
List Event
Mobile
Site Map
FAQ

Log In
Accommodation · Jobs · What's On · Sales & Wanted Oxford Guide · Food · Maps
Services · Tuition · Reviews · Cookies & Privacy · Contact Us · Terms and Conditions

© Daily Information Ltd. 1964-2014