Looking for this year's Fireworks Displays in Oxfordshire? See here.
Daily Info is 50! Read Daily Info: A History by Emma Pearson.
Do you want to plan 2014-2015? Email us your postal address, and we'll send you a planner, free in Oxfordshire.
In this week's the Oxcast we've got foreign (and ancient) language theatre and opera, Egyptian jewellery, and Brainsex. Listen also for an interview with the Oxjam team about Saturday's Oxjam Oxford Takeover.

top of page · something missing / out-of-date? Tell us here! · mobile version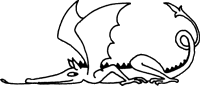 Place Ad
List Event
Mobile
Site Map
FAQ

Log In
Accommodation · Jobs · What's On · Sales & Wanted Oxford Guide · Food · Maps
Services · Tuition · Reviews · Cookies & Privacy · Contact Us · Terms and Conditions

© Daily Information Ltd. 1964-2014