We're launching a brand new Daily Info soon! Try it out and give your feedback here

Your one-stop guide to staying, living and working in the historic city of Oxford
Find things to see and do, check what's on at theatres and museums, find jobs and accommodation, search for restaurants, essential sightseeing and attractions recommended by the people who live here. A comprehensive locally-run resource for townsfolk, students, visitors and tourists, packed with events, reviews, articles, cartoons, and much more.
In this week's Oxcast Orla tells the team the best places to get pancakes, Mike is looking forward to seeing Villagers at the O2 and Katy chats to Graham from iScream about wacky flavoured ice cream.
We would love you to give us some feedback about the Oxcast - you can do so through our survey or email us .

We're launching a brand new Daily Info soon! Try it out and give your feedback here

top of page · something missing / out-of-date? Tell us here! · mobile version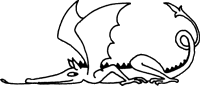 Place Ad
List Event
Mobile
Site Map
FAQ

Log In
Accommodation · Jobs · What's On · Sales & Wanted Oxford Guide · Food · Maps
Services · Tuition · Reviews · Cookies & Privacy · Contact Us · Terms and Conditions

© Daily Information Ltd. 1964-2016