Happy Halloween! We've rounded up Halloween events in Oxford (and some customs), the best Pumpkin Pie recipe we know, how to work out just who is knocking at your door, and what to feed them if you're feeling traditional.

Looking for this year's Fireworks Displays in Oxfordshire? See here.
In this week's Halloween Poxcast we've got a pumpkin festival, executions and ghost stories! And can you guess which witches we are? Listen also for an interview about Feminism in Theory and Action.

top of page · something missing / out-of-date? Tell us here! · mobile version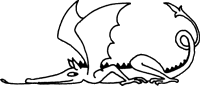 Place Ad
List Event
Mobile
Site Map
FAQ

Log In
Accommodation · Jobs · What's On · Sales & Wanted Oxford Guide · Food · Maps
Services · Tuition · Reviews · Cookies & Privacy · Contact Us · Terms and Conditions

© Daily Information Ltd. 1964-2014