Congratulations, new Oxford University and Oxford Brookes students! We think you'll like it here.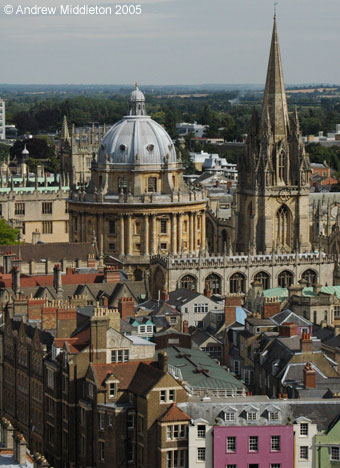 Firstly - well done! Oxford is home to two top-class universities and you've got into one of them, which is no mean feat. These pages make up Daily Info's guide to being a new student in Oxford, written by us - all former Oxford university students. Read on to find out what you're likely to encounter once you arrive in the famous city of dreaming spires.
Let it be known that you live in Oxford and you will find yourself subject to all kinds of assumptions - that you spend your afternoons punting on the river (summer) or eating crumpets by the fireside (winter), that your sitting room is oak-panelled, that your conversation, as the six o'clock sherry is poured, is in Latin....
While such things do occur in Oxford (some might say not nearly often enough), for those who live here it is a city like any other. Well, perhaps not quite like any other..! Daily Info has, since 1964, been a handy reference and community resource for generations of Oxford students, residents and visitors. A glance at the menu system above will give you an idea of the different areas we cover (i.e. all of them)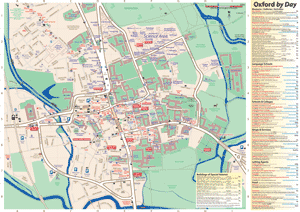 but you may also find our sitemap helpful.
There is much to see and do in Oxford. Try our page of suggestions from people who live here!
---
Lost? Confused? You need a map! We can help there. Daily Info's rather beautiful map of Oxford is available from our offices on the Cowley Road. Your school, hall or college may well also have a supply.
---
Sorting out your room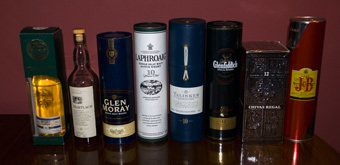 You've arrived!
But oh no - your room is dingy! The window looks out onto a red brick wall and slate roof with pigeon poo. There is no phone signal because some very beautiful stone building is in the way. The floor slopes alarmingly downhill and there are no right angles anywhere.
Cheer yourself up - decorate your room! Look out for the poster and pot plant sale in the Oxford Union, usually in the first couple of weeks of Oxford University term. The Covered Market is also good for pot plants - as well as for brightly coloured lengths of cloth to drape elegantly over the cracks in your walls and pretty paraphernalia with which to clutter your bookshelves. Collect interesting whisky from the interesting whisky shop on Turl Street to line your mantelpiece, and go shopping for trendy kitchenware in Little Clarendon Street.
Be aware that your college or hall may have rules forbidding such pleasures as fairy lights (cheap at the Argos on New Inn Hall Street).
Finally - most importantly and the crowning glory of your room - stick up our free A2 Daily Info Year Planner and marvel at its usefulness.
Books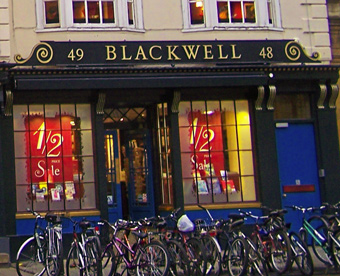 Then books. They are useful things. Oxford is built on them. The Bodleian stacks burrow out under Broad Street and goblins with trolleys bring the dusty volumes to your fingertips. In practice, most (if not all) of your reading list content should be available from university libraries, so they should be your first port of call, however occasionally you may want your own copy of something to scribble on. Take a look at our Book Shop guide and also our classified ads page for people wanting to buy or sell books.
Blackwell's bookshop has a good second hand section for literature at the top of the building. Get there early on in the university year for good bargains on textbooks donated by last year's finalists. If you get really lucky, maybe you'll get one with notes from the best kid in the year in the margin. If it could happen to Harry Potter, it could happen to you...
---
---
---
---
---
---
---
---
---
---
---
---