6 Alfred Street
Oxford
OX1 4EH
Central
Mon-Sat 11am-11pm, Sun 12noon-10.30pm
Telephone: 01865 728164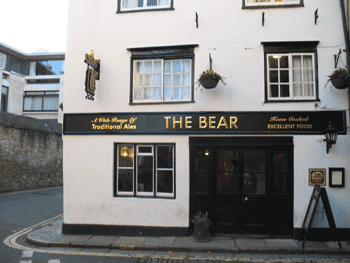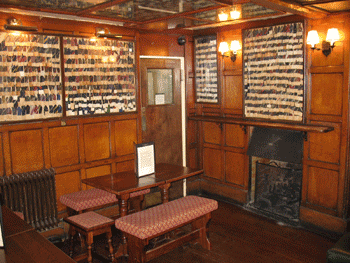 Ads by Daily Info: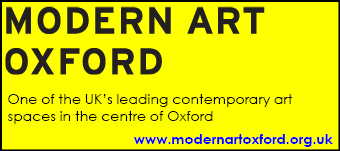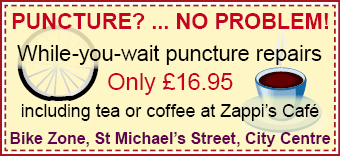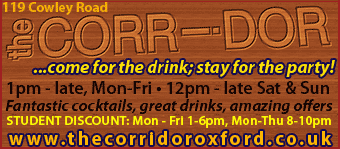 Latest venue reviews
Pizza Artisan: On a recent trip to New York, my wife and I went to a famous and highly...read more
Ovisher Tandoori : I recently went to Ovisher before visiting Bicester Viliage for a shopping...read more
Rachel's : I regularly buy coffee from Rachel's, which is good quality and...read more
Freud: They no longer serve food. However, they still have the exceptional...read more



Advertise your special promotions on this page!

Free up to a month, special benefits for £2.50/week. Find out more...

Oxford Offers
+ This week at The Bear Inn (Alfred St) >>>
Sadly, lunch here qualifies as my worst dining experience for some time. I took my parents along and we chose from their barbecue menu, my mother going for the ribs and me and my father the chicken burger. All three dishes were dry and overcooked. The accompanying cous cous was bland and soggy. The three dishes were fairly pricy (around £13 each). Rather than complain and risk being served replacement dishes, we fled without finishing. We won't be going back.
Dr Mukti (DI User), 29/05/12
---
Had a very good time in this pub. Food is good and quiz atmosphere was friendly.
I would really recommend this place.
Vincent31 (DI User), 13/02/12
---
Excellent hidden gem - six Real Ales (Fullers + 1 guest) and a real coal fire in each bar. Great spot for lunch on a cold January day!
Redkite (Unverified), 27/01/10
---
Stopped by during a visit/tour to Oxford when our daughters' high school band marched in London's New Year's Parade. Once our tour guide let us go off on our own for shopping, I found The Bear just down from High Street.
It being a school function, and I with young girls in tow, couldn't enjoy a pint, but I did really love the chicken and corn pie. The girls got fish and chips, the wife had a pea soup, and we all stuffed our bellies.
PhantomCruiser (Unverified), 05/01/10
---
Quiz review: Mondays, 8.30pm, free.
This one gets pretty cramped, and while I applaud the introduction of a non-smoking section in spite of my filthy habit, I'm not sure this place can support two separate areas – the current system seems to result in 44 desperate addicts crammed into 5 and a half square feet whilst a small group of the fresh-faced and fragrant lounge comfortably just through the doorway with a chair for each limb. But this is probably what we deserve. Anyway… this is another intelligent quiz, frequented by loudly self-satisfied youngsters who are just at that age where you imagine that the rest of the pub will find your conversation more fascinating than their own, and adjust your volume accordingly. I say this indulgently; I've been there. Expect to mark accurate answers adorned with inaccurate depictions of genitalia.

Susie Cogan (DI Staff), 08/06/06
---
Far and away the best kept secret in town. A fantastic pub. Good staff, good variety of beers and mad, but friendly, locals.
Craig S (Unverified), 30/05/06
---
Previously, at the The Bear Inn (Alfred St)...
These guys were awesome when I saw them a few months ago at the OFS! Specially the violinist. Fast, furious and emotionally-powerful ...read more