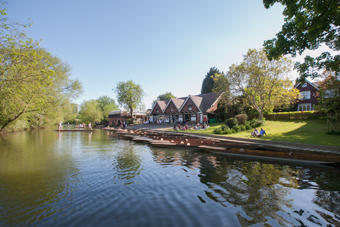 Punt Station: 01865 515978. Earlyish closing in the restaurant: once you're there, the kitchen will stay open for you, but you do need to get there by about 8.45pm. It's as well to book.
Opening hours: Mon-Fri 12-2pm, 6-9:15pm, Sat-Sun 12-2:30pm, 6-9:30pm. Games: Punting!.
Next events at Cherwell Boathouse
Cuisine: Modern English.
Food served Games: Punting!