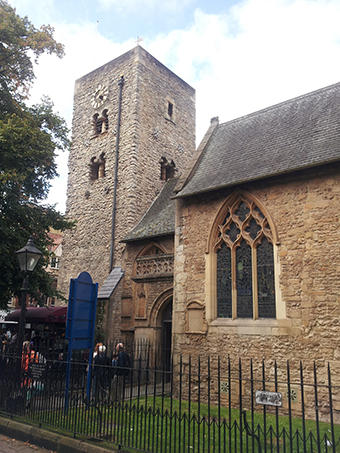 11th century tower, 13th century church. Brilliant central location on Cornmarket; little nearby parking. Arguably Oxford's oldest building. Monday lunchtime concerts (see our
Concerts
listings section).
Opening hours: 10.30am - 5pm (4pm in Winter). Wheelchair friendly.
Capacity: 100. Refreshments, Basic green room, Parking difficult, Grand piano & Organ. Contact:
Bob Wilkes: 01865 240940
Capacity: 100.
Available for private hire:
Ideal for small concert recitals - ensembles, duos, soloists. Regular programme of Monday lunchtime concerts. Well-maintained Yamaha C7 Grand Piano and a splendid Willis 3 organ. Fine acoustics, historic setting.


Cornmarket Street
Oxford
OX1 3EY
Central
10.30am - 5pm (4pm in Winter)
Telephone: 01865 240940
verger@smng.org.uk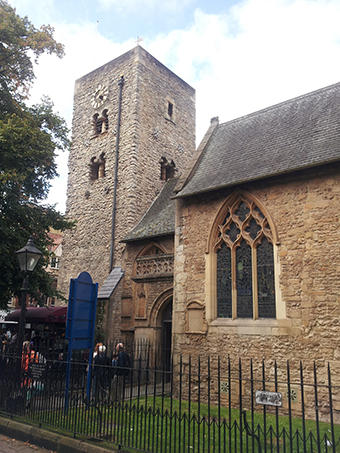 Ads by Daily Info: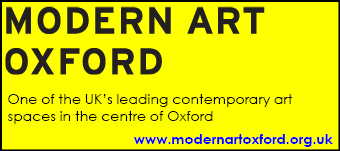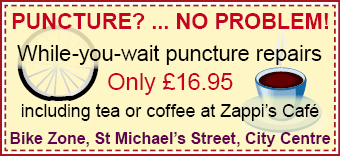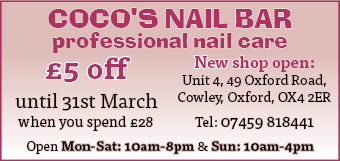 Advertise your special promotions on this page!

Free up to a month, special benefits for £2.50/week. Find out more...

Oxford Offers
This week's events at St Michael at the Northgate, Oxford City Church
Lunchtime Concert
Mon, 27th April 2015: 1pm (runs until Mon, 8th June)

BACH CANTATAS 108 & 166
Sun, 3rd May 2015: 3-4pm (doors 2:30pm)

And beyond this week...
Reviews of St Michael at the Northgate, Oxford City Church

If you approached Oxford from the north 950 years ago, coming down St. Giles, the most conspicuous building in your line of sight would have been the present church tower, dating from about 1050. It is probably the oldest surviving building in Oxford, rivalled only by the castle tower, and originally situated just within the North Gate of the city, protected to the north by the city wall.

After the tower, the earliest surviving parts of the church are the chancel, the eastern part of the south aisle (nearest the altar), and the south door, all dating from the 13th century. The east window of the chancel contains four panels of high quality stained glass, also dating from this period; it is some of the earliest stained glass in Oxford. Next, in the 14th century, came the lady chapel and the north transept (where the organ now is), while the north aisle and the nave date from the 15th century.

The font also dates from this time; it was removed from the former St Martin's church at Carfax and may have been seen by William Shakespeare, who stood at a baptism in St Martin's as godfather to the son of an Oxford friend. The pulpit, which came from Lincoln College, is also of note; John Wesley preached from it at the College in 1726.

Visitors to the tower go through the first-floor treasury containing a magnificent display of rare silver - the earliest piece dates from 1562 - and the Charter of 1612, bearing the arms of James I. As you climb the tower you will pass the 19th century clock mechanism and the door of the prison cell, situated nearby, through which the Protestant martyrs, including Archbishop Cranmer, stepped to their deaths in 1556.

The roof of the tower, open to the public, gives a panoramic view of the city and the hills beyond. The entrance to the tower is through the Visitor Reception Centre, where you can buy guide books and other souvenirs.

Stuart (Unverified), 26/07/10

---

120 seat nave in fairly comfortable pews facing the front. Up to 250 people can be accommodated but with limited visibility for the extras. Excellent acoustics for small groups and soloists, bit of a squeeze for orchestras. Willis Organ, baby grand piano available. Adjoining parish room (green room) plus kitchen, crocks, cutlery and glases and unisex loo usually available.

No problems with serving drinks and food in the church. Small charge unless in aid of a charity. Supportive administration. Performance license being acquired.

Francis King (Unverified), 13/05/08

---