Your guide to being a parent in Oxford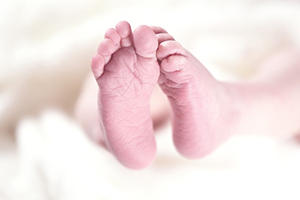 Are you pregnant, or a new parent, and living in Oxford or Oxfordshire? Congratulations! You're in one of the best places to be in the UK. There's lots of antenatal and postanatal help available here, several midwife-led maternity units and good support for those opting for homebirth. The JR is also the home of the Silver Star team specialising in pregnancies with an additional underlying health condition, such as epilepsy or diabetes. Consequently there's a wealth of expertise on offer.
Once baby arrives, there are baby and child-focussed activities galore, from yoga and swimming to baby signing (visit our Oxford Family Events listings page for a sample) - and many good nurseries and schools. Browse this page (or press CTRL & F to search for keywords) or use the index above to find out what's on offer. If you know of something missing, let us know and we'll add it. Good luck, and happy parenting!
Online Information Resources
Support for Adoptive Families
Nurture & Learning provides advice, support and activities for adoptive families. The programme includes a weekly creative learning project, for children under 11 and their parent/s, to support attachment building. Based in Oxfordshire, they also offer a 6 week adult therapeutic group for adoptive parents.
Ante- (pre) and Postnatal Practical Help
National Childbirth Trust


Oxford NCT offers local support for expectant and new parents. They run a bumps and babies group as well as local coffee groups, plus fantastic Nearly New Sales to get everything you need for your baby and much more. You can follow them on

Facebook. NCT also offers Antenatal Classes and Postnatal Groups. For more information or to book, see the contact information on their website.
Oxford Safer Pregnancy Alliance
A team of doctors, scientists, researchers, midwives, nurses and support staff who are working with families to carry out research into health in the areas of reproduction, obstetrics and gynaecology. Information on current and past studies is available on their website. For more information, call 01865 221107 or email osprea@obs-gyn.ox.ac.uk.
Baby Café
Drop-in breastfeeding support, for every stage from pregnancy to the end of breastfeeding. Nine weekly sessions in and around Oxford. Come for skilled breastfeeding help and to meet other breastfeeding families. Also monthly daytime antenatal sessions for pregnant women/couples.
La Leche League Oxford
International non-profit, non-sectarian organisation dedicated to helping women who want to breastfeed. Mother-to-mother support, encouragement, information and education. Monthly meetings in Oxford, Thame, West Oxfordshire and North Oxfordshire. Toddler meetings for those breastfeeding beyond a year. Free evening antenatal sessions for couples. Lending library of parenting books and Maternity Clothes Library. Telephone help from local accredited breastfeeding counsellors.
OXPIP - Oxford Parent Infant Project
At OXPIP we help parents and their babies build close and loving relationships from the start of life. For over fifteen years we have provided short term intensive therapeutic support to parents and babies from conception to 2 year old as well as training professionals.
Particularly useful for mothers with post-natal depression, but all parents welcome. Services in Children's Centres are free; for others donations are requested, but no-one is turned away through lack of funds. You can be referred via a GP, health visitor etc or you can refer yourself. More info via referral line: 07904 538774 or from the website.
Club BUMP
A weekly meet up for mums, bumps and newborns with an experienced midwife, offering an opportunity to ask the questions you might not ask at the clinic. Club BUMP follows Zumba 4BUMP, a dance class especially for pregnant and new mums. Every Monday 10-11.30am, Step by Step Dance Studio.
Oxford Sling Meet and Sling Library
Workshops and social meetups for 'babywearers' and those considering using sling-style baby carriers. Also sling lending facility.
Some Private Help Services
Birth Baby Balance
Sarah and Charlotte are experienced birth and postnatal doulas, covering Oxford and surrounding towns and villages. Antenatal classes, including Bumps, Balls and Breathing, also available. Sarah: 07909 545484 or Charlotte: 07920 774705.
Birth Tides
Massage for pregnancy and labour, holistic birth preparation, maya abdominal massage, baby massage class, doula service and birth pool hire. 01865 515025
Hypnotherapy Oxford
Accredited Clinical Hypnotherapist and Life Coach Louise Nonweiler, working from Therapy Centres in Headington & Abingdon, sees many women for pregnancy and birth relaxation. They find that hypnotherapy can be extremely effective and relaxing, as well as safe and natural.
Mindful Mamma
One-day mindful hypnobirthing antenatal class for couples. Monthly on Saturdays at Peace House, central Oxford. Call 01865 770434 or email for details and to book.
Oxford Doula
Former JR midwife offers antenatal home visits, support during labour and postnatal visit to help with any problems - first baby bath, breast feeding advice etc. Call 01865 513984 to discuss your requirements. References available. Find out about doulas in general here.
Physically-fit
Specialists in 1-to-1 personal fitness training for pre and post natal women. Feel confident and positive throughout your pregnancy and beyond. For a free consultation, please call Angela Lockwood on 07966 297430.
Post Natal Personal Trainer
Sophie Carter is a personal trainer who also runs post natal exercise classes in Woodstock. Email Sophie
Psychotherapeutic Counsellor: Wendy Isobel McLaughlin (known as Dolly)
Dolly specialises in humanistic, mindfulness-based counselling for children, adolescents, parents and university students. She is UKCP Registered and has a full DBS check. First session free, £55 ph thereafter. Marston. www.oxfordcounsellingservices.co.uk / 07919 004822 / email Dolly
Rose Doula Services
A birth and postnatal doula covering Oxford, Abingdon, Wallingford, Didcot, Wantage, and the villages in between. See rosedoulaservices.com for more information, including prices and services offered, or call Kristal on 07507 649998 to discuss your needs.
Wellbeing From Birth
FEDANT-approved complementary practitioner and antenatal educator in Oxford and Wallingford, with holistic therapies for all trimesters, including massage, reflexology, reiki, lymphatic drainage, birth meditation, plus Well Mother tips for a beautiful birth including positions, moves, breathwork, partner massage, shiatsu points for calming, pain relieving and naturally inducing. Continuity of care when baby born with baby massage, baby yoga, baby reflexology and postnatal massage and wellbeing advice. Call 07799411994 or email wellbeingfrombirth@live.co.uk. See http://www.holisticaholics.co.uk/ for more information.
Private Ultrasound Scans at the Beard Mill Clinic
A variety of different ultrasound scans are available for people at different stages of pregnancy.
Supplies
Reusable Nappy Suppliers and Laundry Services
Have you ever really thought about nappies? If not, then do! Sure, disposables are easy (and very heavily marketed), but they are expensive - both to the parent and to the environment. A horrifying 10% of Oxfordshire's annual buried rubbish quota consists of disposable nappies, and the total cost of disposables for one child over its nappy-wearing lifespan averages over £1000. 'Real', re-usable cloth nappies have come a long way since scratchy Terry towelling (they're now available in organic cotton, microfibre and a fabulously soft new bamboo fabric) - and will save you 50% on one child's usage compared to standard disposables. What's more - parents have reviewed the best of them as better than disposables in many respects (leakage, softness, bulkiness). Here are some links to info about 'real' nappies - as well as suppliers of eco-friendly, biodegradable disposables - and nappy laundry services. Good luck!
Maternity Shops
When announcing that a baby's on the way, chances are there will be no shortage of friends with children rushing to bring you their loft full of parenting essentials. If that doesn't complete your equipment checklist, have a look at our Children's Things page for bargainous second-hand and nearly new items and search our Markets page for local nearly new sales and bring-and-buys. For the rest, try the following (we admit, eco-biased) sources:
Meetings/Activities for your child, and prenatal yoga
Do you know of a group meeting or family-friendly activity not listed here?
Tell Oxford about it (free) by adding your event on Daily Info!
Crêches & Playgroups
Note that if you can get your employer to pay crêche fees, and s/he is also prepared to provide this service for all employees, the fees count as a tax-free expense.
Oxford University childcare (follow the link for full details) is subsidised for staff and students and provided by a number of private partners. All are OFSTED inspected. In addition, two colleges have nurseries open to all: Balliol and Wolfson. Follow the links for full details.
Shopper's Facilities:
Rainbow House, by the Wesley Memorial Hall (New Inn Hall Street, tel 243216), welcomes mothers with babies or small children between 10:30 and 14:00 on Wednesday, Thursday and Friday during school termtime. It's open to anyone with a small child, up to age five, to drop in and meet friends, buy refreshments and let children play etc.
Debenham's (Magdalen Street) has a Mother and Baby room on the 2nd floor: ask an assistant for the key.
Hospital staff & visitors:
Julia Durbin Day Nursery
c/o Churchill Hospital, Old Rd, Headington
Tel 01865 744448
Pippins Day Nursery
Nuffield Orthopaedic Centre, Old Rd, Headington
Tel 01865 227872
Blackbird Leys Leisure Centre Crêche
Pegasus Road, Blackbird Leys
Tel 01865 467020
A place to leave your children whilst at the centre's sports classes. 9:45-11:45 Mon-Wed, 9:45-11:30 Fri. Under 5s only.
Cumnor Baby and Toddler Group
Tel Sarah: 01865 864964 or Vanessa: 861721
Meets every Monday from 13:30 - 15:30pm in the United Reform Church Hall, Leys Road, Cumnor.
Hunsdon House Nursery School
12 Osler Road, Headington
Tel 01865 762704
School terms, Monday to Friday 9:00 to 12:00. Ages 2.5-5 yrs. Special school preparation sessions for ages 4 and up, Tuesday and Thursday, 12-2.30pm.
Jericho Baby & Toddler Group
Jericho Community Centre, 33A Canal St.
Email: hannahbwelch@gmail.com
Thursday 3.30 to 5.00pm, in and outside term time. A place for babies and toddlers (up to age 5) to play while carers chat and have a cup of coffee or tea. Story time, singing and snacks for the children. £1 suggested donation.
www.pstalker.com/centre/c_activities.htm
Polstead Playgroup Oxford
St Margaret's Institute, Polstead Road OX2 6TN
Tel: 01865 428586
Email: waitinglist'at'polsteadplaygroup.org.uk
Monday - Friday 9:00-12:00 during school term times. Ofsted-registered, parent-run community playgroup in North Oxford. A few places available from Sept 2012.
Sunflower Room
Sunflower Room, Littlemore Community Centre, Giles Road, OX4 4NL
Tel: 01865 396449
www.littlemoreplaygroup.co.uk
Squirrel School Nursery
90 Woodstock Road
Tel 01865 558279
School terms, 8:30 to 12:30 Mon-Fri. Fees on request.
The numerous other small private nurseries around the city include the following:
A B C Nursery
11 Sandfield Rd, Headington, Oxford OX3 7RG
Tel. 01865 439051
Rye St Antony Nursery School
Pullens Lane, Headington, Oxford OX3 0BY
Tel 01865 229215
Part of Rye St Antony (catholic boarding) School.
Donnington Playgroup
Townsend Square, Oxford OX4 4BB
Tel. 07517 955554
Little Troopers Day Nursery Ltd
13 Stanley Rd, Oxford OX4 1QY
Tel. 01865 793322
Oxford Montessori Schools
Nurseries in Iffley and north Oxford
Oxford Multilingual Montessori
A pioneering multilingual Montessori setting for children aged 2 - 5 years old, based in Jericho. Term time only, from 8.30am to 3.30pm.
Tel: 07759 856 126
email: info@oxfordmultilingualmontessori.co.uk
St Clement's Church Preschool
St Clement's Centre, Cross Street, OX4 1DA
A small family orientated pre-school promoting learning and development for 3 to 5 year olds through play in a safe, stimulating and happy environment.
Tel: 01865 202512
email: stclementschurchpreschool@gmail.com
Stepping Stones Childrens Day Nursery
55 Glanville Road, Oxford OX4 2DD
Tel. 01865 717139
Willow Cottage Nursery
Two schools, both west of the city, at Farmoor and Eynsham. 'Second to Mum' award-winning nursery childcare services with an emphasis on healthy eating and cooking.
Tel. 01865 864604
Little Treasure Day Nursery
49 Oxford Road, Old Christian Life Centre, Oxford, OX4 2ER.
Caring for children ages 1 - 5. Open 8.30am - 5.30pm, 5 days per week. Reasonable prices, qualified staff, lovely facilities. Holiday club in school holidays for ages 5 - 12.
Tel: 01865 236840
Is your creche, playgroup, service or class missing from this page? Is any other info incorrect or out of date?
Please email full details to
info@dailyinfo.co.uk
and we'll fix it!